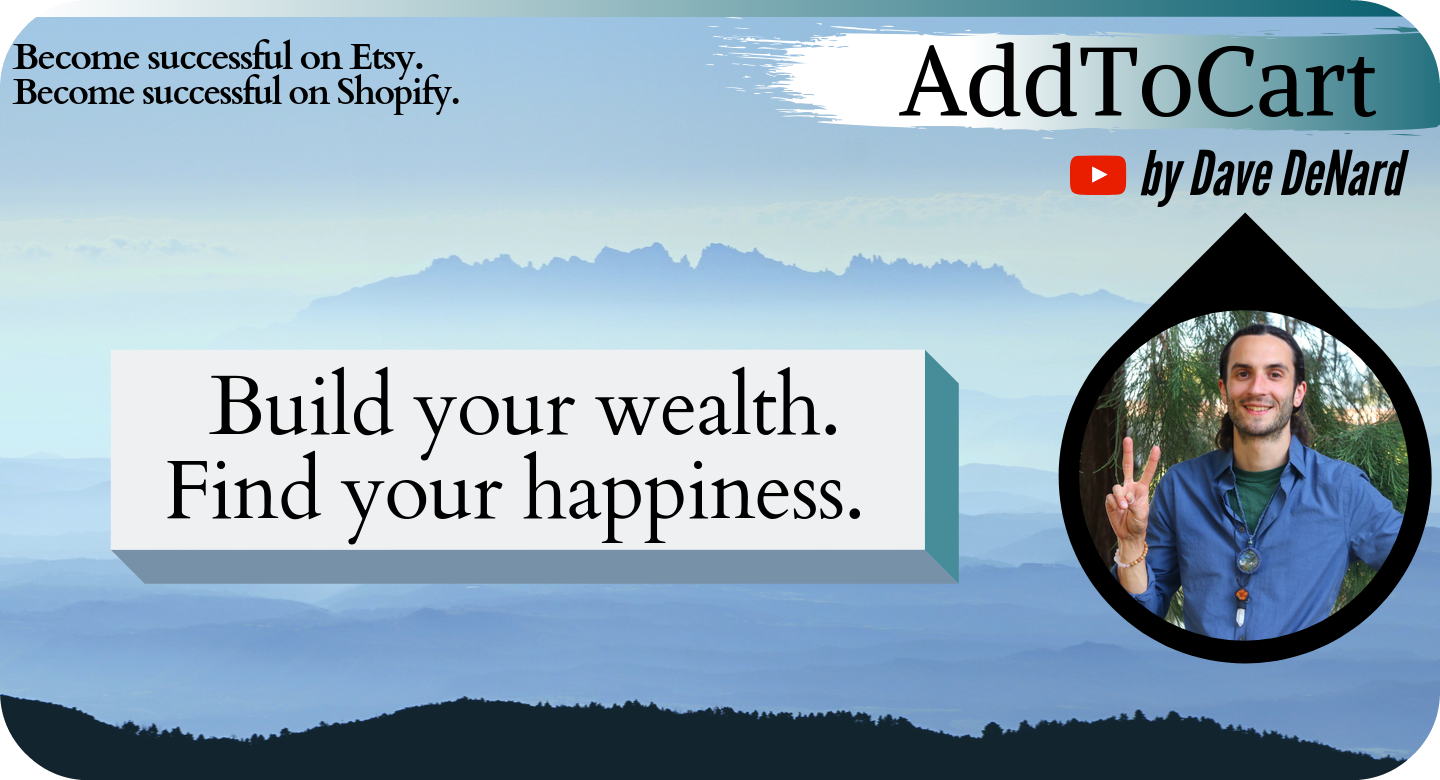 Hello, I'm Dave, a 27 year old six-figure Etsy seller.
I make videos on Etsy success with helpful tips, tricks, and strategies to help you grow you Etsy shop. I HATE struggling on Etsy. And I HATE that so many of us are forced to learn everything the hard way, without sales under their belt. Which is why I make these resources to help you skip the learning curve by a few months or even years. Thank you very much for coming today. You can be great on Etsy. And I want to help you do that.

---
What you can learn in my courses:
How to be successful on Etsy.
How to be successful with a standalone website.
How to be successful with Ads. (on and off Etsy)
How to overcome Etsy algorithm changes.
How to do proper, time lasting Etsy SEO.
How to market your business.

How to make a life changing income.
---