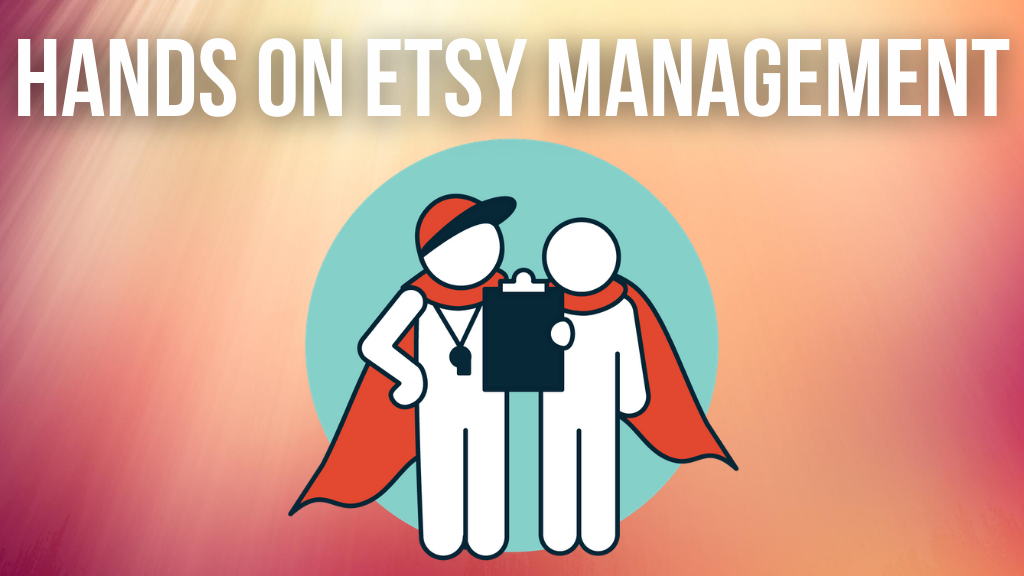 TIER 2


Hands-On Etsy Management.
Over the course two weeks.
SEO, Etsy Ads, Coaching Calls, Shop Critique, & Customized Plan of Success.
This plan includes me personally logging into your Etsy to re-work and tune the following over the course of two weeks:
SEO: 18 Listing duplications with new title and tags, done the right way to maximize sales.
Etsy Ads: Clean out ads that are not profiting, and create duplicates with proper SEO to make more sales and profit from your ad spend.
Coaching Calls: Two 1 hour long coaching calls.
Shop Critique: A complete 9 point shop critique, along with a written blueprint of success for your shop to use as a roadmap to hit your sales goals.
Fix anything needed: I will fix anything needed from the shop critique if it doesn't require you.
Email Coaching: Back and forth coaching via email during our 2 weeks together if you have anymore questions about anything that we don't cover during the calls!
Full Report: A Full report of what I did and why, so you can learn from and see first hand.
Frequently Asked Questions
How do I schedule my coaching?
Upon purchasing coaching, you'll receive further instructions on how to start our adventure together!
Can I purchase coaching more than once?
Absolutely! If you find yourself in need of coaching more than once, simply purchase the coaching again.
Is my account safe with you logging into it?
100% Yes. I log in via VPN (virtual private network) that makes my IP address appear as if I am in your city. Even if I weren't to do this, Etsy does allow for virtual assistants. So there is no risk what so ever.