Want to ACTUALLY PROFIT with Etsy Ads?
Make Money w/ Etsy Ads is a deep dive into the workings of Etsy Ads. You will be immersed in technical strategy, along with comprehensive explanations of how Etsy Ads works. And how to be successful with them!
In order to reach high levels of life changing income in eCommerce, you need to master paid ads.


However with Etsy Ads, there is a lot of problems Etsy Sellers face:
Spending too much - making too little
Cost per click too high
Cost per customer too high
No control over cpc bid
Random algorithmic chaos
The Solution: Develop, or adapt a strategy and commit!
Proper Maintenance
Knowing what to spend
The right analysis
Having a strategy
Understanding the algorithm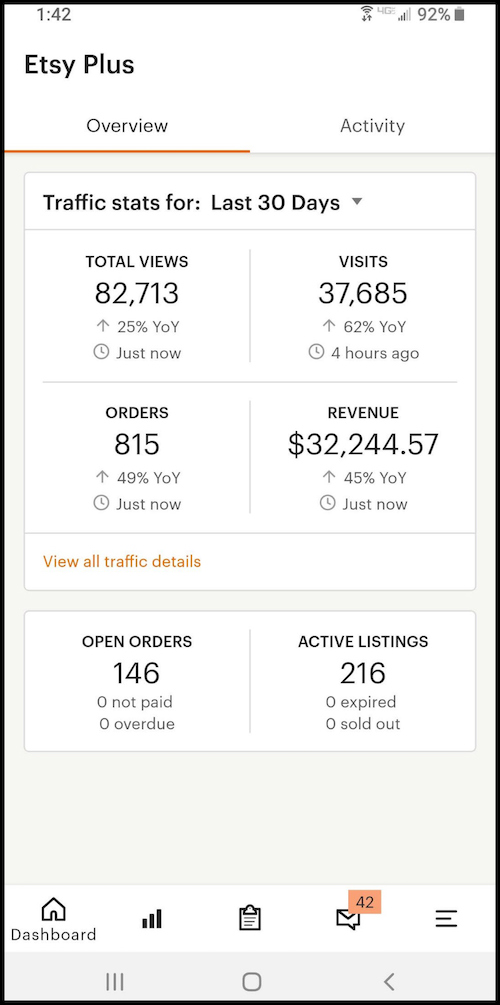 Preview of what you will learn:
🌲 Is this course for everyone?
Yes. Whether you are a long time seller or new to Etsy.
🐛 How long do I have access to the course?
For your entire life! Sign in at anytime to access the course. You'll even get future updates of this course FOR FREE.
🦋 What if Etsy Ads Changes?
It probably will in the future. At which time I will update this course accordingly to continue our success together!
Refund Policy: I bet you will love this course. Seriously, it's a culmination of a lot of blood sweat and tears, but mostly testing and learning. In the rare event you do not learn anything at all, email me and we will work things out.
For any questions you may have, please feel free to email me! [email protected]